HOME

SCIENTIFIC PROGRAM

ABSTRACT
SUBMISSIONS

REGISTRATION

HOUSING

AWARDS

GENERAL INFORMATION

TRAVEL & LOCAL
INFORMATION

EXHIBITORS

SPONSORS

SOCIAL EVENTS

JOBS BOARD

DEADLINES

CONTACT US


Social Events
Opening Night Reception: Carnival Night in NOLA
Generously sponsored by eBioscience, an Affymetrix company
Friday, May 8, 2015, 6:00 PM – 8:00 PM
Great Hall Lobby – Ernest N. Morial Convention Center
900 Convention Center Blvd.
New Orleans, LA 70130
As you exit the President's Address, you'll be greeted by a traditional southern Louisiana band in the Great Hall Lobby for the Opening Night Welcome Reception. There you'll sample the many flavors of New Orleans cuisine, catch up with old friends, and be entertained by revelers "borrowed" from Mardi Gras—as well as psychic readers and jesters. Try the Cajun two-step to the celebrated Dwayne Dopsie & Zydeco Hellraisers band.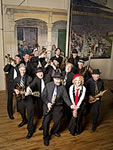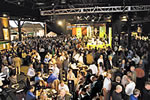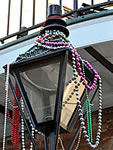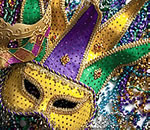 IMMUNOLOGY 2015™ Gala: Lagniappe* on the Levee—The Tastes & Tunes of New Orleans
Generously sponsored by BioLegend
Monday, May 11, 2015, 7:00 PM – 9:30 PM
The Sugar Mill
1021 Convention Center Blvd.
New Orleans, LA 70130
Pause during your week of intense science to enjoy an evening with friends and colleagues at the AAI Gala: Lagniappe on the Levee—The Tastes and Tunes of New Orleans. At this festive event to be held at the historic Sugar Mill directly across from the Convention Center, you'll enjoy sampling the ambience and cuisines of three distinctive New Orleans neighborhoods—the Vieux Carré, the Garden District, and Cajun Bayou Country. You'll also be treated to the tunes of the 14-piece Swingaroux Band performing the many different genres of Louisiana music. And when you aren't dancing, you'll find lagniappe in novelty entertainment.